Connect 4 is another version of the famous minigame connect 4. You play against your friend or the computer and have to create a line of 4 chips horizontally, vertically or diagonally. There will be a set of game modi to make it more challanging.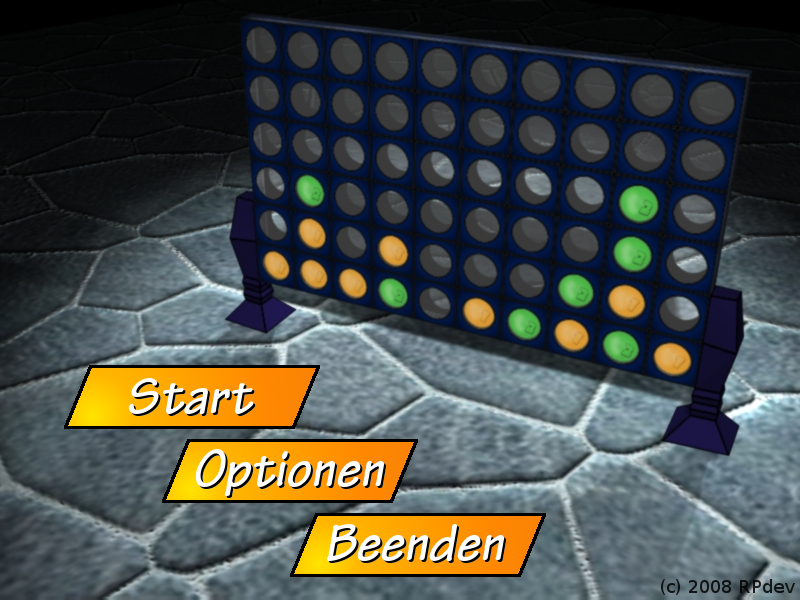 Download
Here will be the latest version of connect 4. For now the current release is from 06.11.2010, which is the initial release. It includes only a two player mode and is very basic. It can be downloaded here in our download center.
Features
A short overview of the features and the status of them.
Status:72.75%
Two player mode
Status:100%
This is very basic and can be used since version 1.0.0. Play against your friend and find out who'll be the winner 😉
Single player mode
Status:80%
Here you can play against the computer (easy, hard, unbeatable) or watch play the computer against himself, to find out some gorgeous strategies, which might kick your enemies asses next time 🙂
Game modi
Status:100%
There will be, at least by now, 3 different game modi.
Fast game with the classic connect 4 rules.
The tetris game is a bit trickier. The winner is the player, who manages to have a certain number of wins. If one of the player gets 4 chips in a row, the row - and only that special row - disappears. So you have to think bigger and might service a win to gain an own win.
The sunshine mode is basicly like the fast game mode. But you have the opportunity to steal an opponents chip by rightclick it. This allows a whole set of new strategies.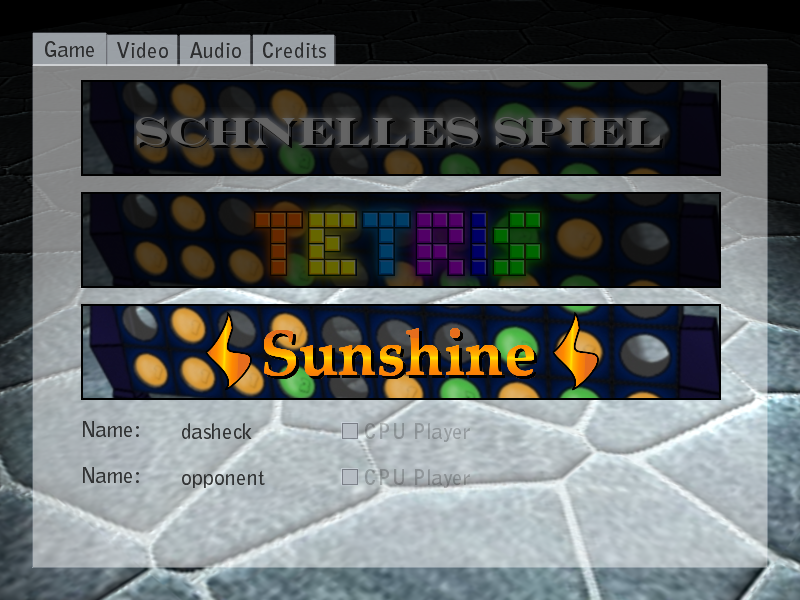 Highscore
Status:5%
To give you a reason to play connect 4 like hell is the highscore. Claim the top of it and show everybody that you are really the king of strategists.
Feedback
Though Connect 4 is a minigame there may be some bugs here and there. So if you test it and get some bugs please report them with a short explanation.
There will also be a newer version soon with a integrated exceptionsystem, which makes it easier to detect bugs, because it automaticly generates a small data, where all the technical stuff is written to. But till then you have to write it on your own 😛 Anyway, if you want to report something (bugs, hints or whatever) pls contact me at stefan@rpdev.net